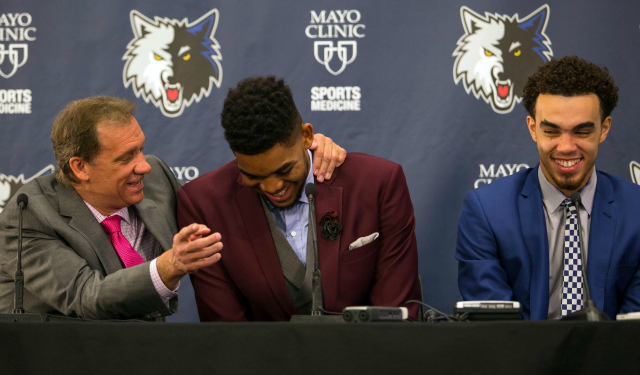 Just days before the tip off of the 2015-16 NBA season, the NBA lost one of its greatest coaches/ executives when former Minnesota Timberwolves and Washington Wizards coach Flip Saunders lost his battle with cancer. With the NBA's 2015-16 season beginning tonight, the NBA remembers Flip Saunders.
As a new NBA season is about to unfold, the league mourns the loss of one of its most beloved figures. Minnesota Timberwolves Head Coach and President of Basketball Operations Philip "Flip" Saunders passed away on Sunday at the age of 60. Vince Cellini remembers a man who was a valued member of the NBA coaching fraternity, loved by the players whose life he touched, and a hero in his adopted home state of Minnesota.
Watch the tribute video below.
© 2015, Eldorado2452. All rights reserved.