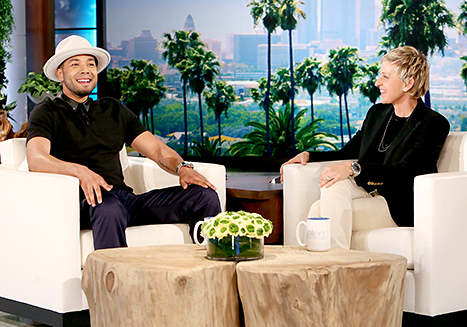 Jussie Smollet who plays Jamal Lyon on the hit TV show, Empire, has revealed that he is gay. The 31-year-old's character recently came out on the show which has sparked questions about his personal life. While on The Ellen DeGeneres Show, Jussie declined to talk about his relationship status and his life off the show. After the interview, he asked Ellen and her cameras to join him backstage where he praised Ellen for all that she has done for the LGBT community before revealing that he is gay.
Smollett tells the talk show host,
It was really important to me to make sure that it got across that there is no closet. There's never been a closet that I've been in. I don't own a closet, I got a dresser, but I don't have a closet…I have a home and that is my responsibility to protect that home…It is in no way to hide or deny who God made me.
Watch below.

© 2015, Julie Aly. All rights reserved.