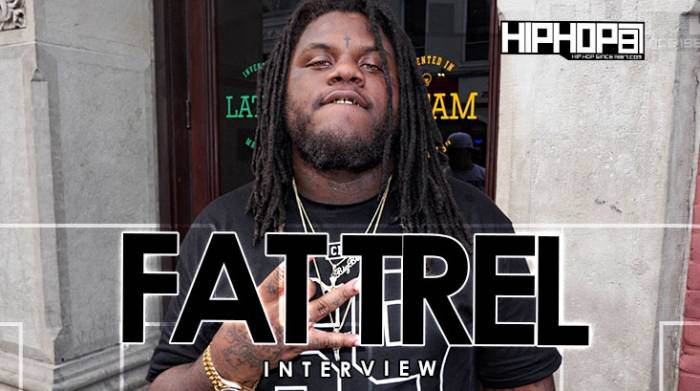 Recently, HHS1987 caught up with MMG artist Fat Trel to discuss his upcoming project 'Georgetown', his favorite sneakers and much more.
With Fat Trel's new project 'Georgetown' set to drop on April 20th, Fat Trel informed us that he just wants people to feel the real D.C. with this project. Fat Trel discussed his features on his upcoming project 'Georgetown'. Fat Trel informed us that his MMG family Rick Ross, Troy Ave, Noreaga and more on the project, 'Georgetown' is set to make a lot of noise.
Having a unique love for sneakers, we also spoke with Fat Trel about this years upcoming Jordan's and what his favorite sneakers are. Fat Trel informed us that if he had it his way, he would wear Nike boots and Nike formposites everyday but his manager keeps him fresh with the latest Jordan's and Nike kicks.
Before concluding the interview Fat Trel spoke on his plans for the year 2015. With his new project on the way and touring in his future, 2015 is set to be a huge year for Fat Trel and the Slutty Boyz.
Follow On Twitter/Instagram:
@FatTrel/ @Fat_gleesh
@eldorado2452
@HipHopSince1987
@BrianDaDirector
© 2015, Eldorado2452. All rights reserved.