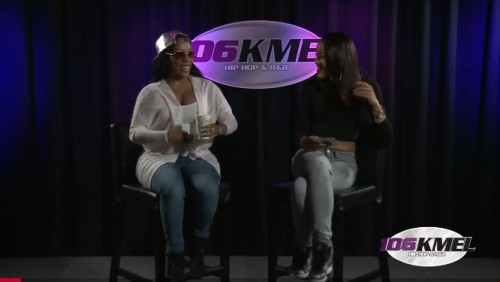 A lot has occurred thus far for K. Michelle in 2015. She just kicked off her "Twisted Mind" tour with Adrian Marcel following the release of her highly anticipated album Anybody Wanna Buy A Heart. She took some time out of her day to sit down with Shay Diddy of 106KMEL to discuss her beef with Uncle Murda & her beef with Nicki Minaj. She also touched on her tour & judges a "twerk off."
She wouldn't be herself if she didn't get a little crass. Check out the 2 excerpts taken from the interview below. K calls herself the "female Kanye West" & goes way left in her appreciation of Idris Elba's "package".
© 2015, Niyah Nel. All rights reserved.