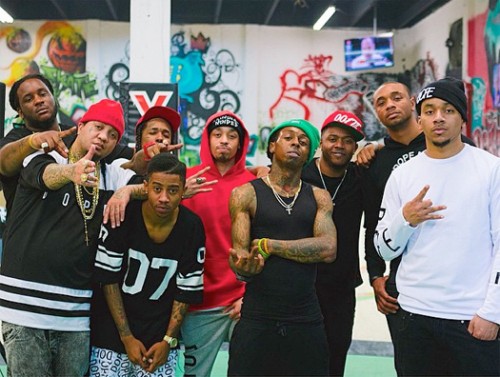 Lil Wayne turns his attention to the talent he has on his Young Money roster in a new cypher. The 13-minute clip features Lil Twist, Hood, Euro, Flow, Cory Gunz, Gudda Gudda, and Lil Wayne showcasing their abilities over an array classic beats.
During his bars, Flow takes aim at Young Thug saying, "Young motherfucking Money/ These my motherfucking brothers not my fucking hubbies," referencing Thug's use of the word "hubbies."
Lil Wayne grabs the spotlight last and takes some jabs at Birdman. "Tell Pac I'm a big fan/ I sing 'Dear Mama' to my dear mama/ And sing 'Hit Em Up' to my daddy's bitch ass" making reference to the 'Pac song and his relationship with Baby.
Watch below.
© 2015, Julie Aly. All rights reserved.