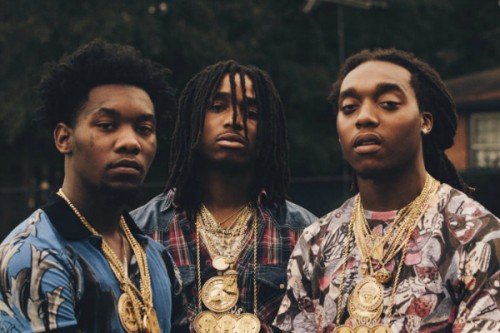 Offset and Quavo of Migos were arrested during a performance at Georgia Southern University. Several members of the group's entourage were also taken into custody when police stopped the show. The rappers and several members of their entourage were apprehended when police stopped the music. Offset and Quavo were both arrested for possession of marijuana, schedule II narcotic (reported to be cocaine, codeine, and Oxycotin), firearm possession, and having a gun on school grounds. Offset will also be charged as a convicted felon with gun possession since he was in prison for 10 months back in October 2013 for parole violation.
Watch footage of the arrest below.

© 2015, Julie Aly. All rights reserved.