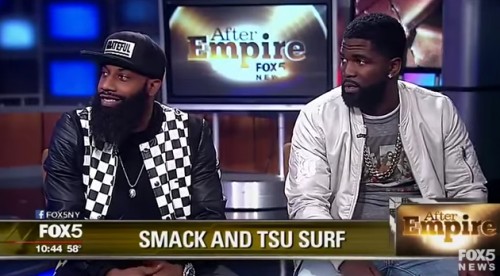 Following Empire's episode featuring a battle, FOX News called on two huge names in battle rap to give more insight about the culture. Smack, co-owner of the Smack/URL battle league, and veteran Tsu Surf speak on how they changed the game, how rappers can make whole careers out of battling, and more. Although Surf is labeled as one of the best in the came right now, he's switched gears to focus on his music with the release of his critically acclaimed album, Newark.
Watch Smack and Surf below.

© 2015, Julie Aly. All rights reserved.