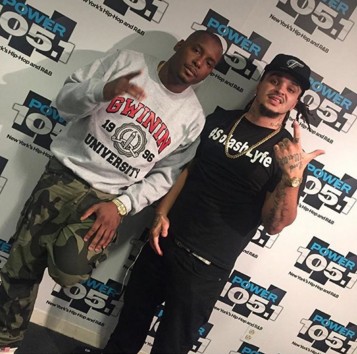 If you don't know who Albee Al is, you should. The New Jersey native has been buzzing in the Tri-state area for the past few months with release after release. After delivering an attention grabbing freestyle shortly after beating a murder charge, Albee received praise from hip-hop heavyweights such as Rob Markman, Funkmaster Flex, and more. Earlier today, the Jersey City representative was spotted in the studio working with the legendary Cipha Sounds.
Earlier this week, Albee headed to Power 1051. to chop it up with DJ Self. While there, he showcased his lyrical skill by freestyling for several minutes.
Watch below and check out his Everyday June 30th mixtape if you haven't already done so.

© 2015, Julie Aly. All rights reserved.