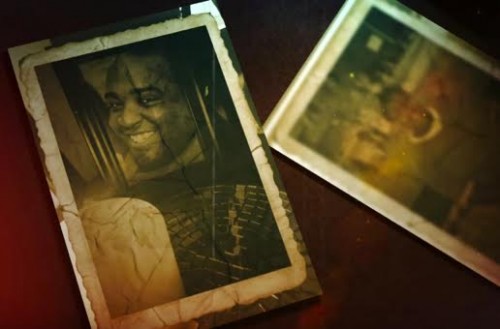 The ways in which we all mourn and overcome obstacles differ, but there's something we could all gain from the way Vocab Slick flipped a negative experience into something positive. Rather than letting personal tragedies keep him down, the Bay Area emcee took his pain and poured it directly into his music—a sentiment that's made evident in his newly released video for the Aagee produced, "Priceless," which features Opio of Souls of Mischief.
The beautifully animated visuals, which were illustrated by Unjust of Hiero Imperium, thoroughly complement the message heard on the hook: "Priceless, I might roll the dice, take a chance/ Because you only live once, you only live once." That's particularly true during the final verse, which takes a turn from images of b-boys, graffiti artists, and cityscapes, to showcase photos of Vocab's closest friend, and former Distant Relatives partner, Joseph "Maynee" Carter, who passed away in November of  2014.
The heartfelt, moving track and its lush video are a touching tribute to not only Maynee, but for the gift of life as we know it. "Priceless" stems from Vocab's 2014 LP, Issues & Episodes, which you can stream in its entirety through his website, or download via iTunes.
Slap Frost Tour 2015:
• 11/27 (Fri): Back Bar SoFa (San Jose, CA)
• 11/28 (Sat): The Lexington (Los Angeles, CA)
• 11/29 (Sun): Rogue Bar (Scottsdale, AZ)
• 11/30 (Mon): The Scratch Shack (Tucson, AZ)
• 12/01 (Tues): Mesa Music Hall (El Paso, TX)
• 12/02 (Wed): Burt's Tiki Lounge (Albuquerque, NM)
• 12/03 (Thurs): Taos Mesa Brewing (Taos, NM)
• 12/04 (Fri): Phil's bar & Music Venue (Pueblo, CO)
• 12/05 (Sat): Lost Lakes (Denver, CO)
• 12/06 (Sun): The Cabin (Park City, UT)
• 12/07 (Mon): The Black Gold Grille (Casper, WY)
• 12/08 (Tues): Zebra Cocktail Lounge (Bozeman, MT)
• 12/09 (Wed): The Sickhouse (Idaho Falls, ID)
• 12/10 (Thurs): Neurolux (Boise, ID)
• 12/11 (Fri) Hawthorne Lounge (Portland, OR)
• 12/13 (Sun) Columbia City Theatre (Seattle, WA)
• 12/16 (Wed) Cooper's (Nevada City, CA)
• 12/17 (Thurs): PB&J's (Reno, NV)
• 12/18 (Fri): Leo's (Oakland, CA)
• 12/19 (Sat): 755 After Dark (Sebastopol, CA)
*Tickets available at: http://slapfrost.com
© 2015, Eldorado2452. All rights reserved.