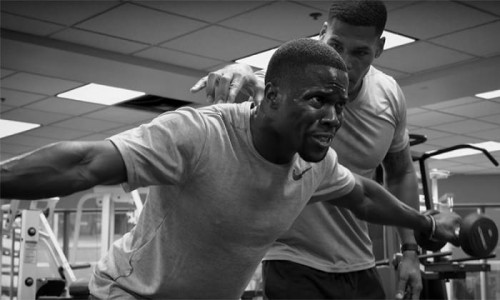 As we all know, Kevin Hart has been on way more than a health and fitness kick for years and it has been noticed by the likes of sportswear powerhouse, Nike.  Now, as an official endorser for the brand, K. Hart takes Nike on a run-through of his workout routine as he commentates about how much of a role being fit and staying healthy has been in his life. To even add more glory to his current accomplishments, Nike has also given the comedian his own signature pair of kicks, which may very well be the first of it's kind on this large a scale.
Watch the workout and also, Kevin Hart debuting his new sneaks on Jimmie Kimmel Live below.
© 2016, Oktane. All rights reserved.