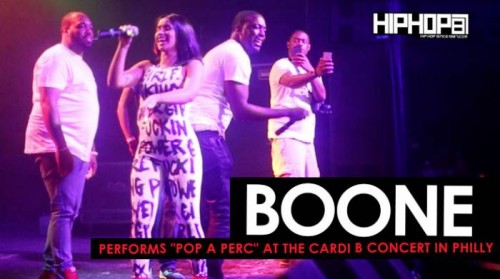 For the last month, Cardi B has been traveling the country and shutting down venues on her first ever "Underestimated" Tour. Sadly this Friday the tour ends in New York. But before the final dates, Cardi B stopped in Philly and threw an amazing concert at The TLA on South street.
Checkout this footage of Cardi B bringing out Philly's own Boone to perform his hit single "Pop A Perc".
This footage was shot by aPhillyated Films and edited by Rick Dange.
Follow us on Twitter and Instagram:
@iAmCardiB
@Boone39
@HipHopSince1987
@aPhillyatedFilm/@aPhillyatedFilms
@RickDange
© 2016, RickDange. All rights reserved.