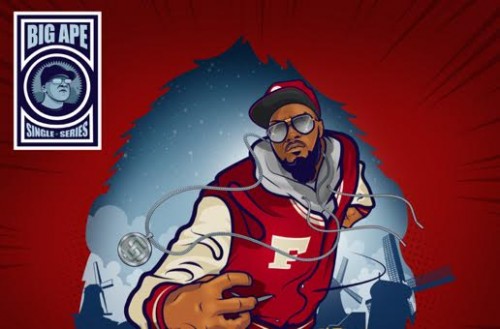 Freeway's hustle seemingly knows no bounds. In addition to dropping both a mixtape and album this year so far, the Philly rap king has now connected with Amsterdam-based producer Big Ape for two speaker-punishing bangers, and "Bombdroppaz" is the first he's sharing with fans.
As soon as the beat drops, Big Ape rolls in his guitars-driven backdrop for the Philly Freezer to absolutely decimate. The East Coast rap titan showcases his always-ill delivery and wordplay once again here while backhanding wack rappers across the globe. What's most impressive, though, is how he bounces around the instrumental and utilizes nearly every flow in the book.
The first verse has its gems, but Freeway gets especially loose in the second verse while dropping lines like, "Y'all are not mobsters/ Ain't no way/ You ain't Floyd "Money" Mayweather/ Y'all are not boxers/ Crazy thing is your girlfriend wanna box us/ Grab on my pole through the hole in my boxers." The way he moves from one boast to the next is wild, and it'll likely leave you running the track back to hear it again—but first wait to play the track to the very end, as Sweden's Create & DJ Devastate take you out with the fader.
"Bombdroppaz," and its A-side, "Primates," become available on August 12th for both stream and download as a digital 45 through iTunes all major digital retailers, via Elite Fleet Records, and drops the following week on wax, as a limited edition blue 7-inch. Stay tuned to HHS1987 for all your new music. Follow @eldorado2452 on Twitter and Instagram for all your music and entertainment news.
© 2016, Eldorado2452. All rights reserved.