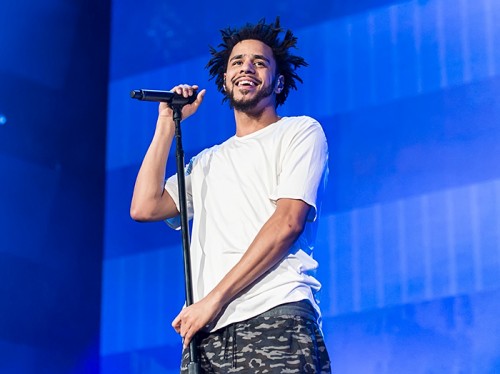 It's not really a surprise if you announce it but it's J. Cole so we'll let it fly. According to sources, J. Cole is set to release a "surprise" album, "Forest Hills Drive LIVE."
Tomorrow, January 28th is J. Cole's birthday and is the confirmd date for the "surprise" release. According to Billboard, the album includes 13 tracks that are all recorded live from Cole's Crown Colisuem show in his hometown. If you remember, the show was also featured in his HBO documentary.
Additionally, Cole has added a medley of his older hits such as (my personal favorite) "Lights Please," and "Nobody's Perfect."
As an even bigger surprise, Roc Nation delivered the album early to a few select fans.
I was 1 IN 4 PEOPLE THAT GOT THIS FROM @JColeNC this is amazing. Him as well as the whole @Dreamville team chose me! pic.twitter.com/tuvuir7lFr

— Alexandra Melissa (@AlexandraMeli__) January 27, 2016
Extremely thankful for this!!🙏🏽☺️ Dreamville is awesome! Thank you so much @JColeNC and @Dreamville @DreamvilleFans pic.twitter.com/wHyy8WrqIR

— Mariana Garcia (@latinaaa_babyyy) January 27, 2016
© 2016, MariaMyraine. All rights reserved.