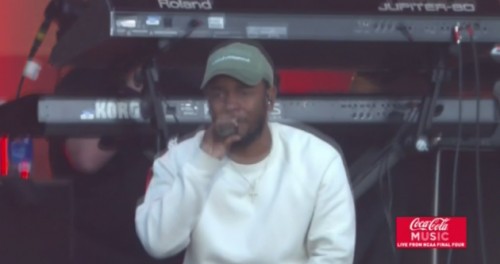 The NCAA March Madness Final Four went down this weekend in Houston, Texas. Before the games began, K Dot sat with Charles Barkley and the crew during the Final Four pre-show and headlined the March Madness Festival.
Watch the performance of Kendrick's latest single, untitled 07/Levitate and pre-show after this.
© 2016, Oktane. All rights reserved.