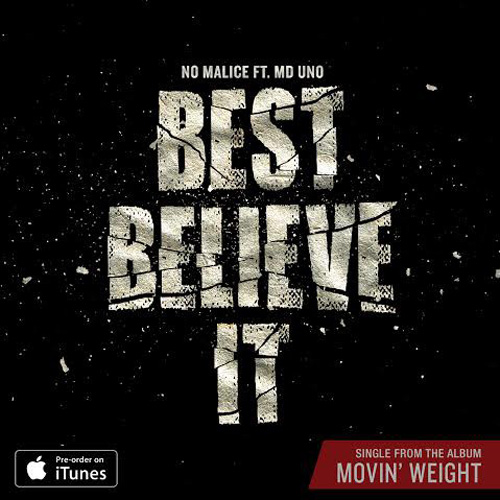 At long last, born again Christian rapper No Malice has finally ended his long hiatus from creating music. Today, the Virginia vet returns with some new music off the soundtrack to Movin' Weight entitled, Best Believe It. He keeps his morals intact while still delivering his classic thought-provoking rhetoric bars over a street-infused beat.
Stream No Malice and MD Uno's latest below.
© 2016, Oktane. All rights reserved.