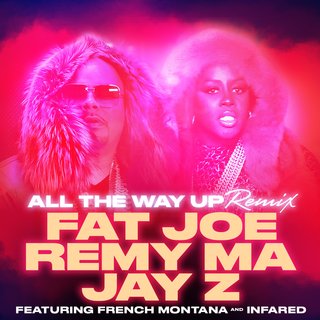 Never heard before! This is truly a new day for Hip-Hop. Most of us never thought we'd ever get both Joe Crack and Hov on the same track, but it's finally happened and what better track to have it on than, All The Way Up. The remix brings three new verses from Joe, Jay and Remy bringing back that classic New York feel ahead of the upcoming Hot 97 Summer Jam concert. Could this performance actually happen? Anything is possible.
Unfortunately, if you're not a Tidal subscribe you can't hear this, but if you are hit the link.
© 2016, Oktane. All rights reserved.