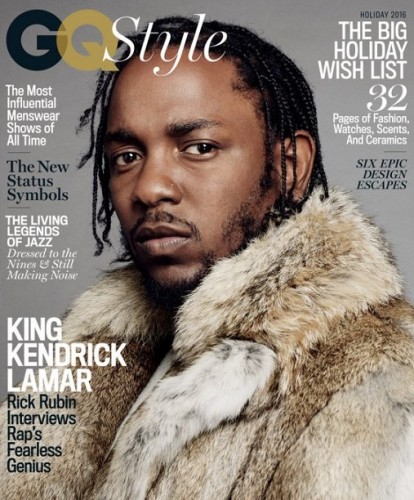 Kendrick Lamar is going to have PETA in a frenzy as he dons a mink for the front cover of GQ Style's holiday edition. Rick Rubin invited K-Dot to his Shangri La Studios in Malibu to interview the West Coast emcee about his writing process, working on a new album, where he draws inspiration from and much more.
Watch the interview and read the article here.
© 2016, Oktane. All rights reserved.