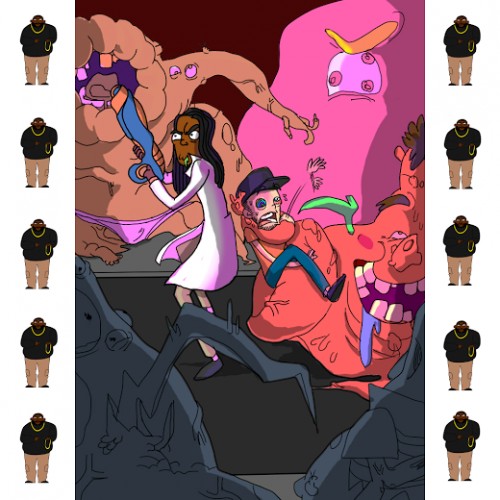 "Favorite Word" is the lead single off of MegaSeed, Wafeek and Steve Spiffler's upcoming Rick and Morty-inspired EP. Steve Spiffler produced the track, which features Run The Jewels emcee Killer Mike and some smooth cuts from DJ Trackstar on the hook. All four artists go Grade-A, FDA-approved HAM on Spiffler's spooky, uptempo production that meshes perfectly with Too Short's iconic vocal samples.
Wafeek and Steve, from LA and Stockton, CA, respectively, are dropping MegaSeed soon to an earbud/tweeter/Beats pill box near you. Stay tuned!
Listen below.
© 2016, Niyah Nel. All rights reserved.