If you were in attendance at the fourth annual Broccoli City Festival, then you know it was one for the ages. The full day event was packed with over 12,000 people taking over the Gateway D.C. pavilion in the nation's capital this past Saturday. The headliners included Future, Jhene Aiko, Anderson .Paak, BJ The Chicago Kid, The Internet and Sango all bringing their unique styles to the stage.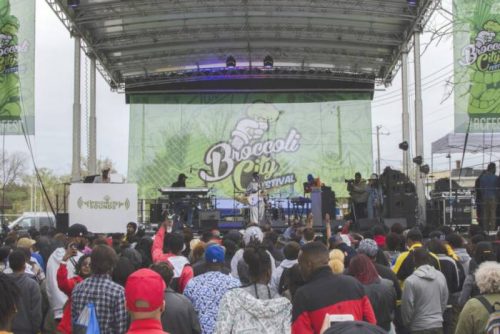 The eight hour show included incredible live performances with soulful vocals from the likes of BJ The Chicago Kid singing cuts from his In My Mind and Pineapple Now & Laters projects. Songstress Jhene Aiko kept the crowd grooving as she played through both her Souled & Sail Out albums and gave us a proper rendition of Prince's Diamonds & Pearls. Anderson .Paak & The Free Nationals mesmerized attendees as the front man utilized the whole stage dancing and wowing the crowd with his eccentric drum solos. The Internet, particularly lead singer Syd The Kid, were equally as entertaining as they brought their live band experience to the stage running through all of my personal favorite's like Dontcha, For The World and Special Affair.
Even the rain couldn't slow down the momentum of the day as Seattle's own, Sango, DJ'ed a special set of Hip-Hop and R&B hits on top of newly created instrumentals. The obvious showstopper was of course, Future, who failed to disappoint as he closed out the show taking you on a journey through his first Dirty Sprite mixtape all the way up to his Dirty Sprite 2 and WATTBA albums. In true cultural fashion, every performer paid tribute to the late Prince during their sets, with their own covers to his timeless music.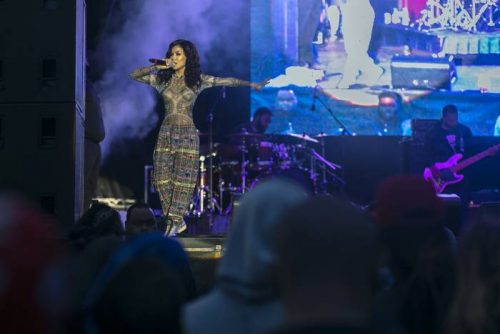 Beyond the performances, the Broccoli City Festival is aimed at promoting healthy living and eating habits in the Black community, which I think is the most important part to take away from this experience. Hopefully, if you made it to the fest you were there to learn about health and sustainability, not just because Future was on the bill. Either way, this was the best festival yet and has officially kicked off festival season for the East Coast. If you are interested in learning more about the festival and what it's all about, head over to their site now.
Check out the recap from the festival below, shot by Mr. Goodevening.
© 2016, Oktane. All rights reserved.