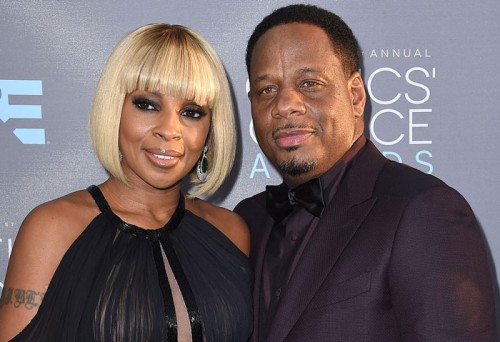 Despite being "too strong for too long," it looks like Mary J. Blige is divorcing her husband of 12 years. While the reasons as to why the separation is occurring in the first place, MJB did cite in court documents it was due to "irreconcilable differences."
Whether the couple signed a prenup, or nah, the Queen of Hip Hop Soul did ask that Isaacs be "blocked from getting any spousal support." Ouch. Mary didn't speak too much on marriage except for a couple times and one of those times was in 2012 with Wendy Williams.
"My marriage is not on the rocks, but I would be a liar and my fans would hate me if I said to them, Oh, we're perfect and everything is great. We have situations just like everyone else. We're not out in public trying to kill each other, but it's real. We love each other."
© 2016, MariaMyraine. All rights reserved.