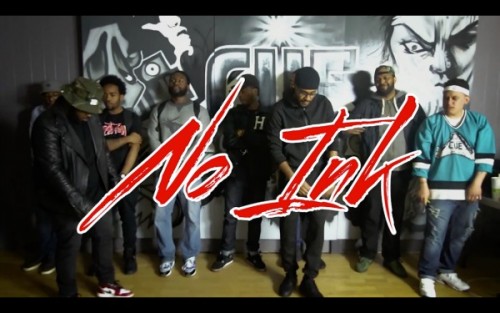 HipHopSince1987's, Oktane, presents the No Ink Cypher 2. On March 12, 2016 crafty wordplay, punchlines, wittiness, and conscious content were all on display as 11 emcees from Richmond, Va packed Charged Up Studios to spit their best 16 bars for the world to see. The cypher's music was spun by DJ Skip and shot by Exquisite Kay Photography & Mr. Goodevening over Pusha T's "Untouchable" produced by Timbaland.
Watch the cypher below and let us know who you think had the best verse.
Artists:
Roy Revolution
Segga Spiccoli
Bigal Harrison
Goldin
Michael Millions
Radio B
Fly Anakin
Dr. Millionaire
Easalio
Joey Gallo
Noah-O
© 2016, Oktane. All rights reserved.