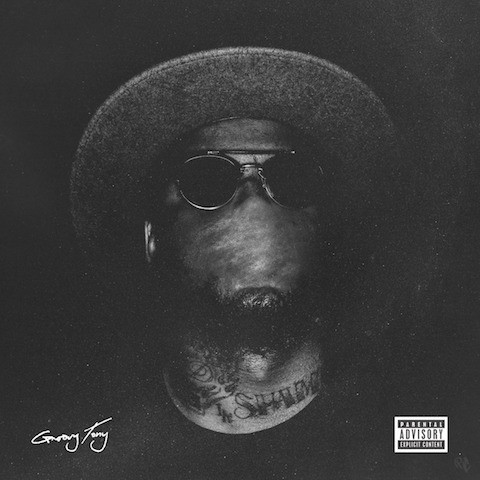 ScHoolboy Q's new album, Blank Face LP, is another victory for street and gangster rap fans everywhere. For many years, street and gangster rap controlled the clubs and the radio airwaves, but a less abrasive rap sub-genre, spearheaded by landmark works from Kanye West and Drake, have quickly made rappers like ScHoolboy Q the exception rather than the rule.
That shift in the landscape has not only affected what gets played on the radio, but it's shifted sales as well. Today's highest-selling artists, from Kendrick Lamar and Kanye West to Drake and J. Cole, primarily preach the antithesis of street and gang life on their records. Their narrative is the predominant one among Hip Hop's current crop of mainstream stars, and it dictates even at the lowest of levels—which artists eventually break through and experience commercial success.
This makes ScHoolboy Q's current standing—a gangster rapper with very little Pop or R&B interpolation on any of his albums—quite the fascinating one. Q rose to prominence around 2011-2012 with the release of two independent albums, Setbacks and Habits 'N' Contradictions, that intricately presented both his dangerous past—gangbanger, drug dealer—and his hopes for a better future as both a father and an artist. His gritty, vivid tales of cheating death and wreaking havoc on those that opposed him on his treacherous stomping grounds ("Figg Side," Los Angeles) were enthralling to rap fans everywhere, and his fan base exponentially grew even prior to his signing a deal with Interscope Records.
Since inking that deal, Q has released two studio albums, both of which maintain his apparent mission statement of compromising very little of his artistic vision and integrity while still delivering his harrowing narrative at his preferred pace. Though Oxymoron, his major label debut, was chock full of ornate details, Q proved he had no shortage in the reflection department on Blank Face. While parts of Oxymoron were blatantly autobiographical–"Hoover Street," "F*ck LA"—Blank Face veils the continuation of Q's story with the cloak of what appears to be present-day narrative. Rather than speak scornfully about his past, ScHoolboy transplants you from his lavish current-day lifestyle into the do-or-die atmosphere from which his tales emanate. For that, Blank Face LP even feels more dangerous than Oxymoron did, and for good reason. Rather than speak from outside the tank about how fatal a shark bite can be, Q picked us up and threw us in with a Great White.
It's this transparency that has allowed him to stray away from traditional major label radio stunts—save the Miguel feature on BFLP that Q admits was an Interscope ploy—while still maintaining a steady stronghold on the Billboard charts. Oxymoron debuted at #1, and now Blank Face premiered at #2, behind only the behemoth that is Drake's Views. Sometimes being the exception to the rule means getting to write your own rules, and Groovy Q is taking full advantage.
Written by Brad Johnson
© 2016, @BWyche. All rights reserved.