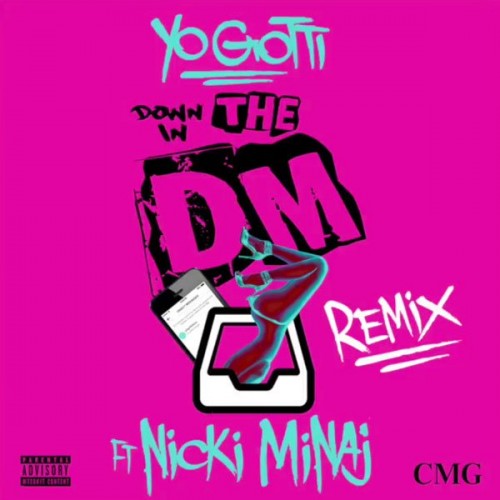 CMG's own Yo Gotti has a major hit on his hands with his single "Down In The DM" and after hitting platinum status with the song, today Yo Gotti hinted at a new remix featuring Nicki Minaj.
Yo Gotti and Nicki Minaj both took to instagram to post a clip of Nicki Minaj's upcoming verse. Mentioning his message to Miley Cyrus, Nicki speaks on someone being a lucky man because 99.9 percent of the cats spiting game at her will never get to hit it. Yup, her words, not mine!
Listen to the clip of Nicki Minaj's "Down In The DM" remix below. Yo Gotti's new project 'The Art of Hustle' drops February 19th.
© 2016, Eldorado2452. All rights reserved.