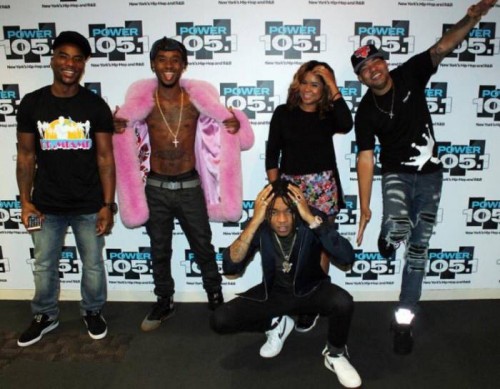 With their sophomore album Sremm Life 2 on the way, Rae Sremmurd made their way over to Power 105.1 to sit down with The Breakfast Club.
Sitting down with DJ Envy, Angela Yee, and Charlamagne Tha God, Ear Drummers' own Slim Jimmy and Swae Lee sat down to talk about dating, Snapchat, Jimmy slicing his leg open, groupies, Swae Lee producing, their upcoming tour, the FADER cover, and much more. Watch this hilarious interview below and be sure to look out for SremmLife 2 dropping August 12th.
© 2016, miixtapechiick. All rights reserved.