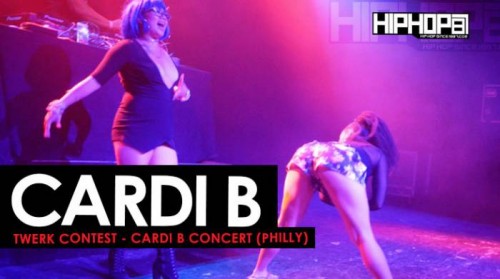 On Thursday July 21st, Internet and Reality TV star Cardi B invaded Philadelphia and took the city by storm. Cardi B was in Philly for her "Underestimated Tour" at The TLA on South Street. Before Cardi B and her team took the stage, the MC of the show went into the crowd and selected a few girls to have a twerk contest with. This footage was captured by Rick Dange.
Follow Us on Instagram, Twitter, & SnapChat at:
@HipHopSince1987
@RickDange
© 2016, RickDange. All rights reserved.