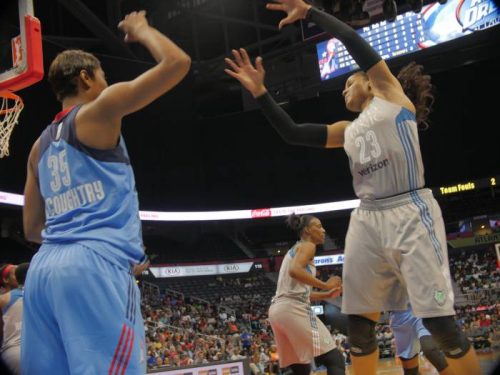 After starting the 2016 WNBA season with a record of (5-1), the Dream are now (6-3) after a heartbreaking (110-78) lost to the (9-0) Minnesota Lynx Friday night.
Before the tip off, I viewed this name as a possible 2016 WNBA Finals matchup with the two best teams in the Eastern and Western conferences squaring off. We got that great macthup in the first half, in the second half, not so much. The Lynx held a (46-45) lead on the Dream at halftime and held the Dream to just 33 total second half points.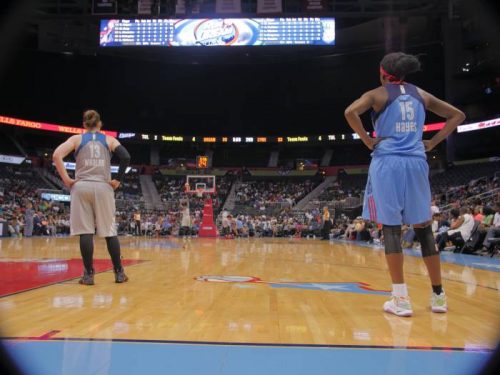 Tiffany Hayes was the leading scorer for the Atlanta Dream scoring 23 points and her teammate Angel McCoughtry followed that with 22 points of her own. Despite the loss, the Dream did dominate the Lynx on the glass out-rebounding the Lynx (33-29).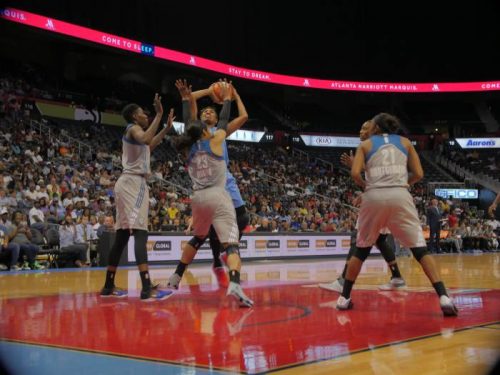 For the Minnesota Lynx, former WNBA MVP Maya Moore dropped 19 points with 5 rebounds and 2 assist while her minutes in the first half were cut short due to three fouls before the half. The Atlanta Dream will be back in action this Sunday (June 12th) at 3pm as they host the Connecticut Sun at Philips Arena.
Checkout a postgame recap via Terrell Thomas below. Stay tuned to HHS1987. Follow @eldorado2452 on Instagram and Twitter for all your Atlanta Dream/sports news. The recap was shot and edited by Antoin Martin.
© 2016, Eldorado2452. All rights reserved.