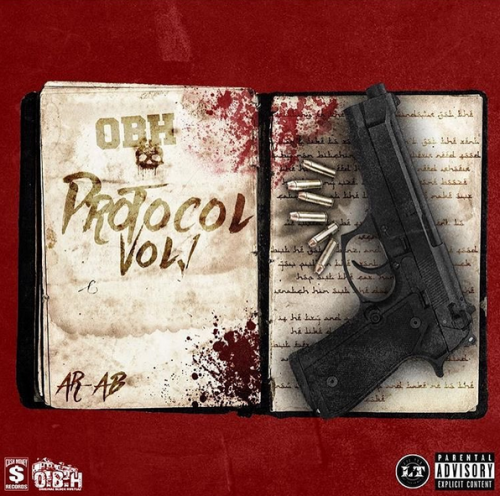 Philly's Top Goon and Cash Money Records latest signee, Ar-Ab, is back with a new project that the streets have been waiting for. Today Ar-Ab dropped his new project "protocol Vol. 1". The project is one of Ar-Ab's best pieces of work and is sure to please all the OBH fans around the world. Checkout the tracklist below aswell as the link to the project.
"Protocol Vol. 1" Link:
https://mxtpz.me/a/116705 (Copy & Paste the link)
1 Intro
2 Nobody Safe(Feat. Lihtz Kamraz)[Prod. By BattMan]
3 Out Da Bowl [Prod.By Stacks Beatsz]
4 All Up (Feat. No Brakes Bras)[Prod. By Tony Bruce]
5 Going Away (Feat. Shady Black)[Prod. By Stacks Beatsz]
6 Count It [Prod.by Stacks Beatsz]
7 Get It Right [Prod. By Tony Bruce]
8 Without Me [Prod. By Mike D.]
9 All Day (Feat. Drama)[Prod. By Stacks Beatsz]
10 Close Your Eyes [Prod. By Stacks Beatsz]
11 All We Got Is Us [Prod. by Tony Bruce]
© 2017, RickDange. All rights reserved.