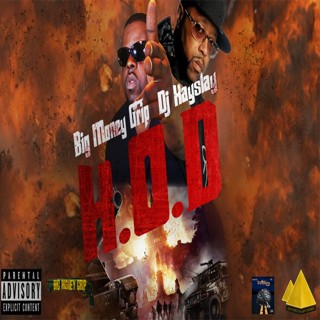 From the small streets of Delaware emerges a bigger than life artist that goes by the name of "Big Money Grip." Big Money Grip was born as Terrance Berry and was raised in Star Hill and the western area of Wilmington, DE.
Big Money Grip is an American Hip-Hop recording artist who got his start on the streets as a battle rapper and street lyricist. Terrance soon realized that he had an amazing talent that needed to transcend far beyond mere street battles. With confidence and sheer determination B.M.G began to take his craft more seriously and took to solidifying and homing in on his unique skill set.
After much hard work in 2017 he released his mixtape entitled 'Big Money Grip The EP'. Big Money is affiliated in Delaware, Pennsylvania and New York. He has collaborated with DJ Kayslay, who is also from New York and has built his street reputation around his own mixtapes.
Kayslay is among the many key players that Big Money Grip has had the opportunity of collaborating and blending skill sets with. Delaware is the first state and though its small in stature, Terrance aka Big Money Grip shows us that big things do truly come out of small places.
© 2017, Niyah Nel. All rights reserved.