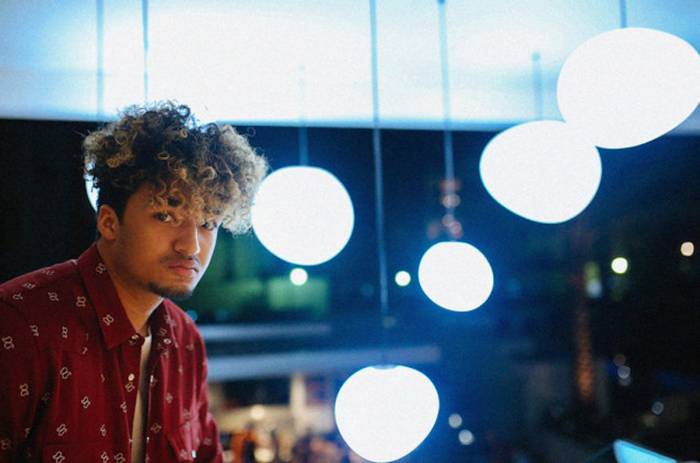 The 22-year old West Oakland native Mansa is gonna be making major waves comes 2017.
Showing so by already teaming up with fellow Oakland representative G-Eazy on his newest single "Red Button."
The West Coast influence is obvious in Mansa's record, he told Billboard, who premiered the track:
"whatever my mom was playing," which included Bob Marley and John Mayer — "of course, hyphy movement was real in my section of the world. I listened to everybody. Like the people in the hip-hop community setting the foundation, E-40, Mac Dre, et cetera."
You might remember Mansa back when he went by the name Manny Phantom, but he's rebranded himself with the new sound and mentions:
"I was playing off of the Danny Phantom cartoon. I didn't really start singing until I was about 16. And then I was like, 'OK, I can play around with melodies.' I started writing songs," he recalls.
He also talks about what, or who, inspired the recent name change. Which is ironically the person featured on his new hit single, G-Eazy:
"I'll never forget what he said, he was like, 'Coming from an artist with a bad rap name to another, you got to change your name,'" laughs Mansa. "Then I told him my name, and [G-Eazy] was like, 'Dude, run with that.'"
The inspiration for "Red Button" came from Justin Bieber's hit "Love Yourself."
"I RECENTLY FOUND OUT THAT IT WAS WRITTEN BY ONE OF MY FAVORITE ARTISTS, ED SHEERAN," MANSA EXPLAINS.

"I WANTED TO MAKE SOMETHING LIKE THAT, MY OWN RELATIONSHIP DISS TRACK."
Hit the "Red Button" with Mansa's track below.
© 2017, Oktane. All rights reserved.