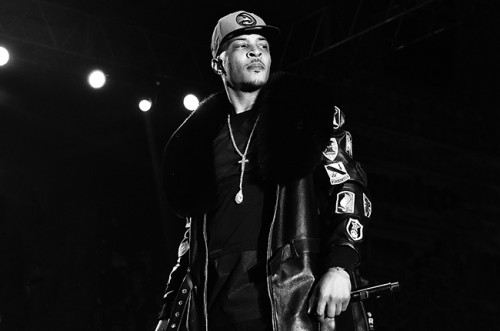 The uptempo on T.I.'s new song "Do My Thing" will have you wanting to do a slight lean with your friends in the car while blasting it on your way to the function. This new release features DJ Whoo Kid and DJ MLK. T.I. doesn't forget where he comes from with this track as he viciously rhymes over a Jazzfeezy and Steve Samson production.
He spits, "Had the ghetto in the barrio/Stay close to your kids 'cause before we body those/Probably know how it go down/Pull up to your thug and gun it all down/That's because you violated/Now here you whole apartment complex, we annihilated/Errbody pay the price/That's the consequence of when you take a life/So know it."
We cannot wait to see TIP as he hits the road with the Hustle Gang Tour in April.
Listen to "Do My Thing" below.
© 2017, Oktane. All rights reserved.