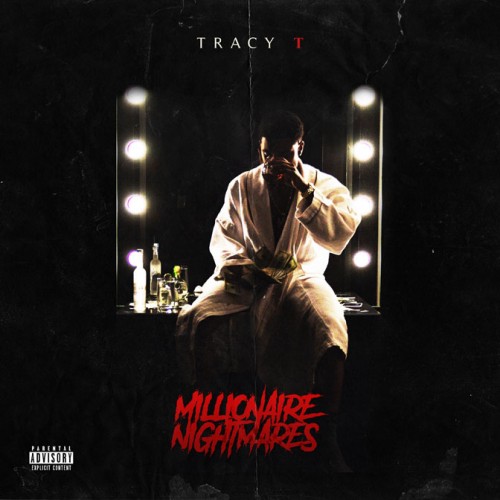 East Side Atlanta rapper Tracy T has enlisted a heavy-hitting lineup featuring Pusha T and Rick Ross on "Choices," a track that finds the MMG-affiliate delivering blistering bars about his come up: "Just a product of the poise" he shouts on the song's chorus. The lead single from his forthcoming Millionaire Nightmares project, "Choices" follows Tracy T's feature on Meek Mill's DC4 stand-out "Way Up," in addition to 2016 collabs with Bankroll Fresh ("Rubberbands") and Skeme ("Watch Me"). Tracy T's Millionaire Nightmares is set to release 2/24 and is available for pre-order.
"The kind of talks and moments [Rick] Ross and I have had inspired me to stand out and go hard. It's like motivational speeches that gave me no choice but to hustle," Tracy T revealed to Billboard in their song premiere and album announcement post. Tracy T added of working with Pusha T: "I like to deal with bosses, and Pusha's a boss. Just seeing him gradually grow while leveling up with his choices – he got rank in the game. He's had to go through a lot to get to where he's at, he's made the right choices and I respect it."
© 2017, Niyah Nel. All rights reserved.