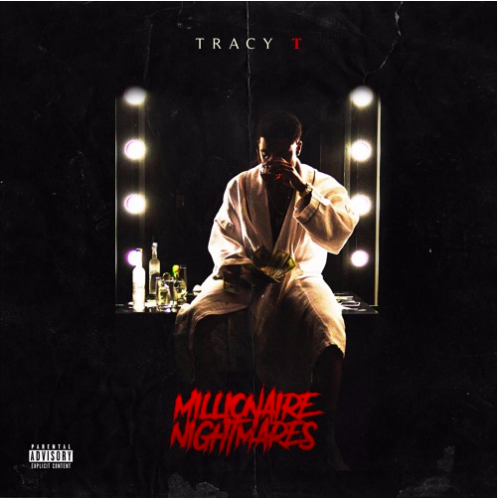 East Side Atlanta rapper Tracy T teams up with DeJ Loaf on "Shinin Like My Rollie," from his Millionaire Nightmares album which releases this Friday. DeJ Loaf adlibs throughout Tracy T's opening verse on the glitzy, piano-driven Zaytoven production before delivering a boastful verse of her own. After having released several projects under the MMG imprint, Millionaire Nightmares is set to release independently with the launch of Tracy T's own MoneyBound label. Although he's branching out, Tracy maintains a strong friendship with Rick Ross, as evidenced in "Choices," which released earlier this month and found the two teaming up alongside Pusha T. Other recent accolades include his feature on Meek Mill's DC4 stand-out "Way Up," and 2016 collabs with Bankroll Fresh ("Rubberbands") and Skeme ("Watch Me"). Tracy T's Millionaire Nightmares is set to release this Friday, 2/24, and is available for pre-order.
"Zaytoven was one of the first people I ever worked with," Tracy T told The FADER in their single premiere. "I've been in the studio with him since I was 14-15, that's when Zay had the studio in his momma's basement in Decatur. He had a booth, his computer, he had his MPC, the keyboards… the same Zaytoven he is today but now with bigger things going on. He's not just another producer, he's more like family to me. My first time meeting Nicki Minaj was actually in Zaytoven's momma's house. A few years later, I met DeJ for the first time in Vegas at Nicki's private pool party. We would hit each other here and there, and we finally went to the studio one day in Atlanta at Tree Sounds. I played a few beats for her and we agreed on the Zaytoven track. 'Shinin Like My Rollie' is the first song we did, we made it in about 15 minutes."
Listen below for the latest.
© 2017, Niyah Nel. All rights reserved.