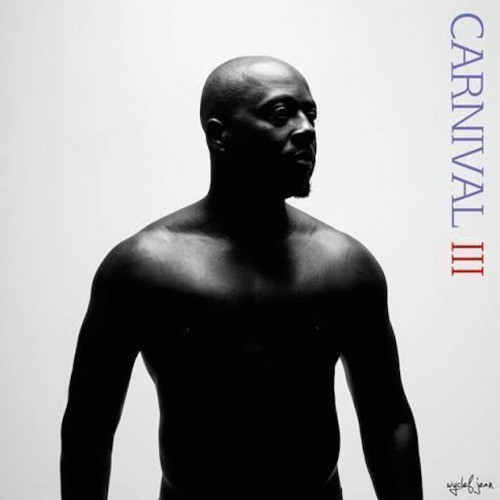 Clef has a new album on the horizon and its a return to his roots with the third installment of the Carnival series of albums, this one dubbed Carnival III: The Fall and Rise of a Refugee. In lieu of the new project we get two new songs, "What Happened To Love" and "Fela Kuti."
The project drops on September 15 via Legacy Recordings and features contributions from Emeli Sandeì, Supah Mario, The Knocks, and Lunch Money Lewis. The release coincides with the 20th anniversary of Wyclef's critically acclaimed debut album The Carnival.
In addition, Wyclef Jean has released two new tracks "What Happened To Love" produced by The Knocks and "Fela Kuti" produced by Supah Mario . Listen to "What Happened To Love" and "Fela Kuti" and pre-order the album here.
Ahead of the Carnival III rollout, Wyclef partnered with Certified Classics, an extension of Legacy Recordings, to commemorate the 20th anniversary of the Carnival and the 10th anniversary of the Carnival II. Certified highlights the impact of key anniversaries of classic Hip Hip and R&B albums, all in an effort to preserve the culture. Learn more at: www.thisiscertified.com
"My Carnival albums have always been about celebrating music culture from all parts of the world and Carnival III is no different," says Wyclef. "It's outside the box. There's genre-bending. There's new talent on there. Carnival III is more than just an album. It's a celebration of what I love about music: discovery, diversity and artistry for art's sake… It's about putting music together that will outlive me and live on for generations to come that is full of emotion, vibration and fun. Get ready."
Carnival III: The Fall and Rise of a Refugee Tracklist:
1. Slums
2. Turn Me Good
3. Borrowed Time
4. Fela Kuti
5. Warrior
6. Shotta Boys
7. Double Dutch
8. What Happened To Love
9. Carry On
10. Concrete Rose
11. Trapicabana
12. Thank God For The Culture
© 2017, Niyah Nel. All rights reserved.