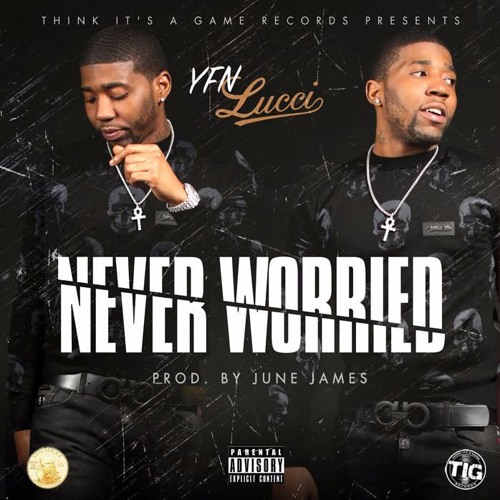 A promising young rapper with a proven track record of hits, Atlanta's YFN Lucci is primed for a massive 2017. After dominating airwaves with the Billboard Hot 100 charting "Key to the Streets," and with the PnB Rock-featuring "Everyday We Lit," Lucci will continue his streak with a yet-to-be-named EP releasing on 2/17. "Never Worried," produced by June James, is the first single off the project.
"I'm just stating that I'm never worried about things I have no control over. Females that come and go. Conversations that's not about making money such as all the gossip in the industry. I'm never worried about none of that," YFN Lucci explains. "For 2017 I plan to continue giving my fans great music. I have my EP coming out February 17th. After that I plan to release a project with my YFN brothers. Then I'm going to follow that up with my album. I plan on just giving my fans more of me verses my first two years in the game when I just released one project each year. More number one records on the way you smell me."
Following the release of his forthcoming EP on February 17th, YFN Lucci will join Jeezy and Lil Durk on Jeezy's Trap or Die 3 Tour, which embarks on March 1st in Chicago.
© 2017, Niyah Nel. All rights reserved.