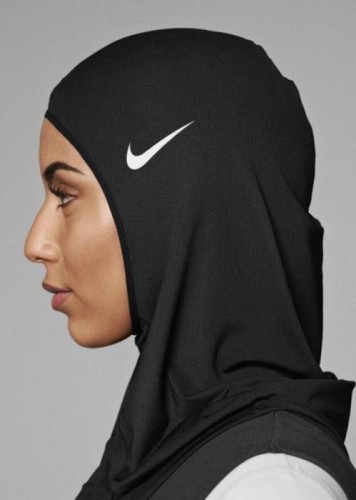 Well done Nike, well done! Round of applause to one of the World's biggest sports and athletics apparel providers. Nike has announced this in 2018 they will be releasing the "Nike Pro Hijab" for muslim women and athletes.
The hijab is already being worn by Emirati figure skater Zahra Lari and Nike stated the thought became realistic in 2012 when a hijabi runner named Sarah Attar from Saudi Arabia took the global stage in London. The "Nike Pro Hijab" will be made from lightweight polyester and available in multiple colors. With Muslim consumers noted at spending about $243 billion on clothing in 2015, Nike looks to be making a smart business move investing in their Muslim consumers.
The  "Nike Pro Hijab" is set to be released during the Spring of 2018. Stay tuned to HHS1987. Follow @eldorado2452 on Twitter and Instagram for all your sports, music and entertainment news.
© 2017, Eldorado2452. All rights reserved.