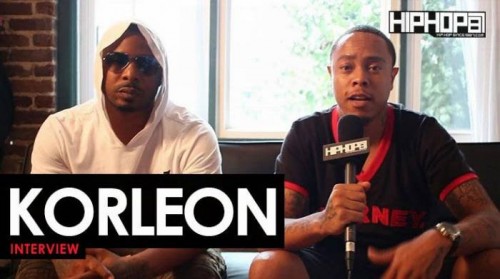 Recently HHS1987's Terrell Thomas sat down with Jackson, Mississippi native/ rap artist and entrepreneur Korleon to discuss his new music, new endeavors and more.
With a new project currently out in the streets, Korleon spoke on his new project "Counting Up Blessing the RP" with Lostarr, working with fellow rap artist Fabo, surviving a over 60 shot incident a few years ago on Christmas night and more. Moving into a new chapter in his career, Korleon spoke on opening a new sneaker store/ clothing boutique in Downtown Atlanta as well as his upcoming project "Strictly For The Sippers" hosted by DJ MLK and DJ Twinn.
The interview was conducted by HHS1987's Terrell Thomas. The interview was shot by HHS1987's Danny Digital. The interview was shot at LiveHipHopDaily Studio in Downtown Atlanta.
Follow on Twitter/ Instagram:
@KorleonKOJ/ @Korleon_koj
@Eldorado2452
@HipHopSince1987
@DannyDigitall
© 2017, Eldorado2452. All rights reserved.