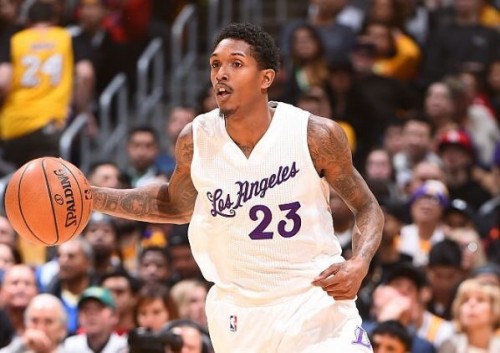 The year 2017 is finally here! Vote for Lou Williams – the NBA 2015 6th Man of the Year, 11- Year Veteran and one of the Lakers Top Scoring Players, for the 2017 NBA All Star Game, to play on the West Team!
This 2016/17 season, Lou Williams has constantly proven his position as a key veteran player on the Lakers. He is one of the Lakers most reliable shooters and has showcased his unmatched ability in the entire NBA to draw fouls.
What a refreshing look would Lou be for the 2017 NBA All Star game!
Lou's 2016/17 Career Stats as of January 2nd, 2017:
37 Games | 18.3 Points | 2.3 Rebounds | 3.2 Assist
VOTE For Lou Williams here. How to cast your vote:
Search the name – Lou Williams, in the search box and select VOTE to add him to your custom team ballot for the West Team. Feel free to add additional players to the West and East roster as well! Stay tuned to HHS1987. Follow @eldorado2452 on Twitter and Instagram for all your sports news.
© 2017, Eldorado2452. All rights reserved.