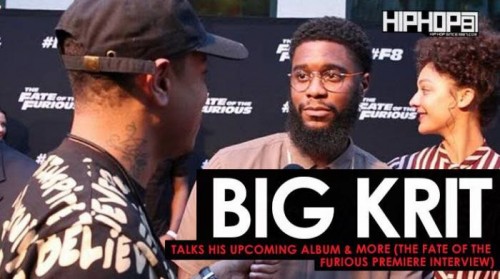 On Tuesday April 4th, celebrities and local influencers attended a special VIP screening of the upcoming film "The Fate Of The Furious" at SCAD Show in Atlanta.
Before the screen took place, a few of the events guest walked "The Fate Of The Furious" Red Carpet. While walking the carpet, Terrell Thomas (Eldorado) caught up with hip-hop artist Big K.R.I.T. We spoke with Big K.R.I.T about his upcoming project and possible being casted in and creating the soundtrack for one of the upcoming Fast & The Furious films. Although he couldn't reveal the title, K.R.I.T assured us that his upcoming project will be some of his best work yet.
The interview was conducted by Terrell Thomas. The interview was shot by Danny Digital.
Follow On Twitter/Instagram
@BigKRIT
@Eldorado2452
@FastFurious/ @fastandfuriousmovie
@HipHopSince1987
@DannyDigitall
© 2017, Eldorado2452. All rights reserved.