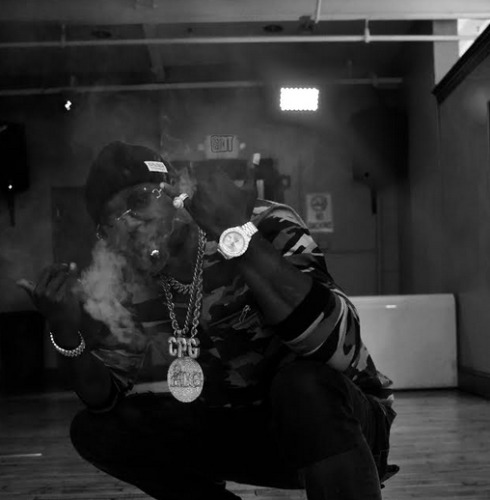 Hailing from Cincinnati, Ohio, Hollaween describes himself as not only a rapper, but also a strong black man that's about his business, who doesn't take no for an answer.
The emcee with the unique tone. versatile flow, and cadence delivers a cohesive project and melodic vibe creator with his latest release, 'Pallbearer Drip'.
Hollaween combines his one-of-a-kind meandering flow with imagery-evoking lyrics to give fans an understanding of the life he lives, and he had truly done everything he raps about.
The Ohio emcee describes his upbringing as growing up in a rough environment with no guidance and very little chances of making it out.
Determined to succeed, Hollaween turned his life and circumstances around as he poured himself into his music. Inspired by some of the greatest to do it, Hollaween made a decision to enter the rap game as he drew influences from Master P, Jay-Z, Tupac , Biggie, and Yo Gotti
Hollaween loves music and the emotional connections that human beings experience when listening to it. With his music, his sole purpose is make a lane for his city.
Hollaween is sure to set Fall 2018 ablaze!
Take a listen to 'Pallbearer Drip' below and follow Hollaween on Instagram @Hollaween. Follow @eldorado2452 on Twitter and Instagram for all your music and entertainment news.
Hollaween – Pallbearer Drip (Album Stream) (Spotify)
© 2018, Eldorado2452. All rights reserved.