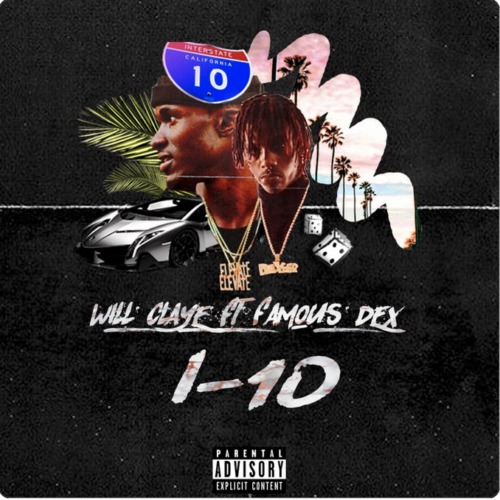 World-class athlete, model, fashion maven, musician and philanthropist Will Claye is slated to release his new music video for "1-10" with Famous Dex in March.
"Making music and being an artist has been a passion of mine before I had dreams of being an Olympian," said Claye.
This is not the first time Claye has made music with a notable artist. Back in 2013, he collaborated with Compton native YG on the Def Jam artist's track, "IDGAF," which reached over 51 million views. Since then he has won multiple USA Track and Field competitions, re- leased his debut project Look What You Created, and partnered up with reputable brands such as Red Bull and Puma.
When Claye isn't busy being a quadruple threat or preparing for his next meet, he's meeting up with talented colleagues like Famous Dex to create music worthy of repeat for the rest of 2018. In case you're unfamiliar, Famous Dex recently created videos with A$AP Rocky and Lil Pump – now Claye has been added to the list.
"I was on the 1-10 driving from Phoenix to California when I wrote this song and the beat sounded like something Dex would snap on so we made it happen," said Claye.
After connecting with Famous Dex they crafted "I-10," which features the two spitting with rapid-fire intensity while talking about life in the fast lane. Its accompanying video features the dynamic duo during a joyride through an animated world filled with luxury cars and scenic views.
To learn more about Claye ahead of the release of "I-10," please visit his website: https:// www.officialwillclaye.com/. You can also follow his journey to success on Instagram andTwitter.
Tune in below. Visit here for all streaming platforms.
© 2018, Niyah Nel. All rights reserved.