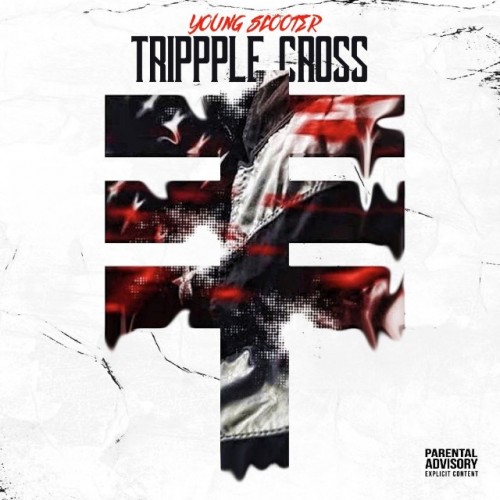 A hard-working heavyweight and one of the most respected rappers in Atlanta, Young Scooter stuns with slick street stories. Returning with a thrice-distilled dollop of unadulterated trap, Scooter announces Trippple Cross, his upcoming album. The follow-up to 2017's Juug King mixtape, Trippple Cross features multiple guest appearances from ATL innovators Young Thug and Future, whose hyper-melodic flights of fancy mesh perfectly with Scooter's earth-shaking baritone. With production from of the South's best producers and featuring appearances from Thug, Future, Youngboy Never Broke Again, Casino, and VL Deck, Trippple Cross is a trap event album, re-establishing Scooter as one of the scene's major players.
To accompany the announcement of the mixtape, Scooter shares "Trippple Cross," a titanic trunk-rattler from the upcoming tape. With an inventive, helium-voiced hook from Young Thug and a typically charismatic and hypnotic guest verse from Future, the song finds Scooter in flex mode, casually counting his cash and touting his street credentials. Premiered by Billboard, "Trippple Cross" is a potent preview of the alchemy the pervades the Trippple Cross project, with the three emcees blending their conflicting styles over an evil organ-and-synth production from Chophouze On The Track. Released by Scooter's own Black Migo Gang imprint and distributed by EMPIRE, Trippple Cross arrives on February 23rd.
© 2018, Niyah Nel. All rights reserved.