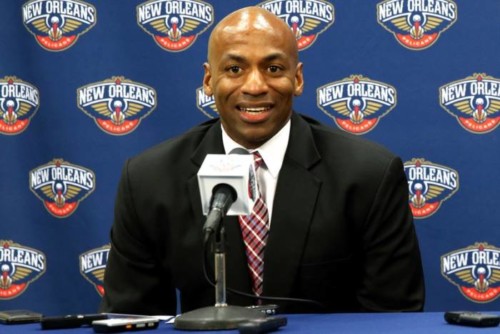 Well damn! Just when you thought things couldn't get any worse in the New Orleans Pelicans and Anthony Davis saga, the Pelicans made a big splash.
Around 11:45EST today (Feb 15th), the New Orleans Pelicans decided to part ways with their now former general manager Dell Demps. Demps has been with the Pelicans with 2010 but the Pelicans want to move in a new direction. Demps made headlines a few weeks ago when Pelicans star Anthony Davis requested to be traded from the team and Demps seemed unwilling to do so.
The Pelicans are hoping that their next general manger will be someone who can either get Anthony Davis to stay with the team or someone who will be able to get the best trade package for Davis. I'm hearing from ESPN and others that bot Director of player personnel David Booth and special adviser Danny Ferry could get the job.
Follow @eldorado2452 on Twitter and Instagram for all your sports news.
© 2019, Eldorado2452. All rights reserved.