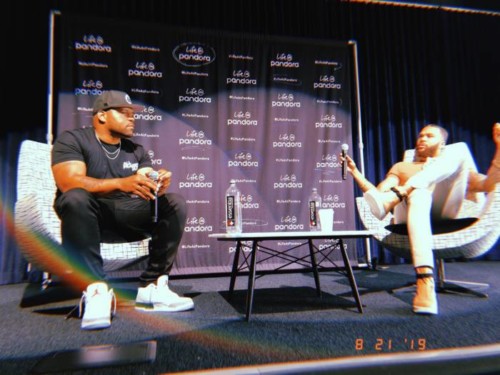 Torae catches up with Jidenna at Pandora in Atlanta to discuss his new album 85 to Africa. During the conversation they delve into many topics; including masculinity in the black community and the exploitation of Africa and Black culture.
"I can't deal with the old generation, the stuff my uncle believes is not what I believe. The stuff that old school hip-hop heads [believe], we a new generation now. Certain things like walking around with a clutch in the 1990's wouldn't have flown, now it does and I'm proud of us for doing that." – Jidenna
"Africa is Africa, but it's NOT black owned, it aint been blacked owned for 100's of years and it certainly ain't right now." – Jidenna
© 2019, MariaMyraine. All rights reserved.