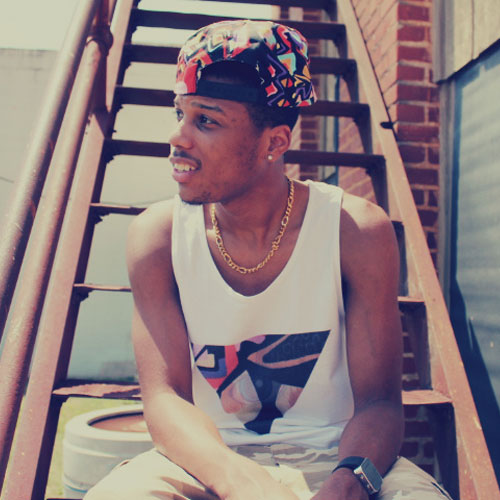 Want to introduce you all to Shreveport, LA MC Christain' Dee. Homie has been doing his thing over the last year or so. Recieving placements on major blogs and touring the south. Check out his 'Who got Next' Interview below…  If interested in 'Who Got Next' placement shoot over an email to icee.capture@gmail.com. #NoGimmick
Now I started rockin' with you a couple months before you dropped the 'Shvpxrt' Project. Since then, you been all on the net doing your thing getting that good music to the public. "Eff.Plan.B" was one of your older projects, but arguably had some of your best work on it. What was you inspiration behind that project?
Ahhh Man, "Eff.Plan.B" Was My First Project.. The Inspiration Behind It Though.. Hmm, I Honestly Just Wanted To Put Some Music Out There For People Who's Really Been Supporting Me. Like I Honestly Wrote, Produced, Engineered All That In A Week And A Half lol. The Name Came From A Grip Of People Telling I Should Have A "Plan B" Though When They KNOW I Don't Believe In That Shit lol. But I Really Had Been Toying With Music In Mid-2011, I Was Serious, But Not Like How I Am Now, I Starting Taking It Serious Towards The End Of That Year.. That's When KevinNottingHam.Com (Word To Kevin NottingHam) Started Messing With The Music, And I Got The Okay From Them Around January 2012 That They Would Sponsor The Project, So I Really Just Wanted To Put Some Music Out For The People, I Wasn't Too Concerned With How People Would Perceive This One Cause It Was My First Project Ya Know.. I Was Just Getting My Feet Wet With Putting Together A Body Of Work, I Honestly Didn't Know What I Was Doing lol. But It Brought About A Few Opportunities, So I Guess It Worked Out In My Favor.
You were touring recently overseas. Do they perceive independent artist differently? What stops did you make? 
Man! *Facepalms* That's A Long Story! lol. The Tour Was Cancelled Due To Some Time Efficiency Though, But I Was Suppose To Make A Few Stops In Melbourne, Perth, Sydney, Brisbane, And A Couple More, But Unfortunately Everything Wasn't Everything lol. But It's All Good, It's Pretty Cool To Know They're People Overseas Who Wanted To See Me Perform, I'll Be Out There Soon Enough Though, Much Love To Australia!
Known for your unique delivery, who were the big musical influences that helped you shape your craft?
Word To My Pop! He's An Old Head, So When I Was Younger, He'd Play A Lot Of Ol' School Around Me Man, A Lot Of Soul More Than Anything.  But When It Came To Hip Hop, My Dad Was Always Bumping Outkast, Bone Thugs N' Harmony, Snoop, Do Or Die.  I Grew Up Listening To That Most Of The Time, So When I Got Older, I Started To Educate Myself More On Their Discography, And It Just Stuck With Me lol. I Still Jam Them More Than Anything Nowadays.. A Lot Of Soul And 90s R&B As Well.
'Public Announcement' prod. by you is one of my favorite joints on "Eff.Plan.B. Defiantly a statement record. Where will hip hop music be in the next 10 years? Do you think there will always be a balance in hip hop?
And I Appreciate You For Listening G. In 10 Years Though.. Hip Hop Will Be Ran By The Independent Market.. Just Look At Tech N9ne.. Million Dollar Business.. Independently, TDE Was Killing Independently.. Rostrum Records, Funk Volume, Odd Future Records! But You Have To Want It To Be That Successful, It's All Based On Your Faith, Work Ethic, And How You Project Your Future.  But As Far As A Balance.. I Don't Think Their Would Ever Be One, Simply Because Of The People. The Fans Are What Make The Music.. You Can Have A Kendrick Lamar Who's Super Lyrical, But A Chief Keef Fan Won't Like Him Because He Just Doesn't Understand The Music.. As It's Vice Versa.  I'm A Trinidad James Fan, But My Music Is Based On Lyricism, But I Also Understands Where James Come From With His Music.. It All Just Depends On The Person, But I Don't Think There Will Ever Be A Balance Though.
I always like to ask the artist I interview, If they could drop a few lines of knowledge for the other artist on the come up?
Man, I Remember When I Use To Be On This End Reading The Knowledge lol. But What I Always Tell The Artists Who Do Ask Me For Advice Is Perfect Your Craft Man.. My Mentality Is That I Want To Be One Of The Best.. I Know The Manager At My Local Sonic Didn't Become The Manager Off Of Word Of Mouth.. They Were The Best At Their Job When It Came To Flipping Patties! They Just Worked Their Way To The Top.. And That's How Every Artist Should Look At Their Music.. Perfect Your Craft, Get Better At Everything You Do, Whether It Be Producing, Writing, Etc., And EDUCATE Yourself On This Business Man.. Learn All You Can, And Don't Let Pride Kill What You Worked For, Ask For Advice, I Know I Have. lol. But Learn, Consistency, And Faith. Keep Those, And You'll Be Alright.
Alright partna' it is always a pleasure catching up with you. I'm signing out. Before you go be sure to let the people know what's in the works for Christian Dee and where they can find you on the net. 
As It's Vice Versa G! And Man, I'm Working On My New Mixtape To Release In The Winter Titled "Subtle Weekends." And I'm Also Preparing My First Independent Album For A Summer 2014 Release, I Have A Name For That One, But It's Not Time For All That Just Yet lol. Also Working On A Clothing Brand "Nxnchalxnt Collective" That'll Be Releasing This Fall, And A Lot Of Other Cool Stuff That Can't Be Shared Just Yet lol. But Hit Me On The Twitter At @ChristianDeeLA And Follow Me On Tumblr (I Follow EVERYONE Back!) At ChristianDeeMusic.Tumblr.Com! Thanks Again My G, And Word To All My Supporters!
© 2013, ElevatorMann. All rights reserved.