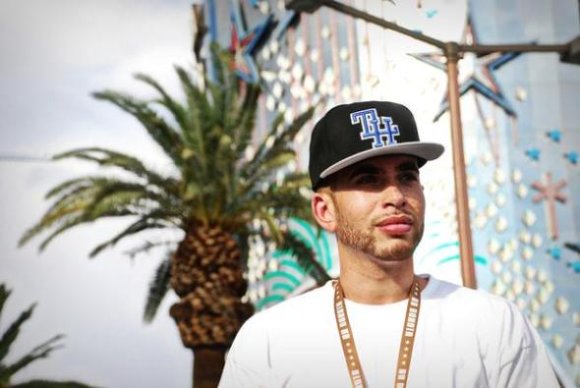 This week we are shooting out to the Northwest to catch up with the homie Thaddeus David repping the heavily respected Moor Gang. Thaddeus David was recently featured as one of the top artist coming out of Seattle, Wa on XXLmag.com's The New New, so you know I had to catch up with him to see how the world has been treating him since then. Luckily for me, I have been rocking with TD for about a year now so it wasn't to tough to track my man down. Check out his Who Got Next interview below…
What's goin' on Bruh Bruh? Why don't you introduce yourself to the people…. 
What's goody Thaddeus David checking in. Seattle rapper, repping Moor gang. Keeping it lit in the NW. What's the good word HHS1987
Lets go back two years ago for a second… How was the Hip Hop scene in the Northwest verse now sense the recent success of Macklemore? 
To be honest it hasn't changed much. But I think for the world looking in on Seattle. To them… maybe it's this new helm for musical talent. But our music scene has been booming from hip hop ranging to whatever your cup of tea is. Mack's doing his thing for sure and it's dope to see. but he'll even tell you the supports been here.
How long have you been doing your thing man? What has been your plan of attack during your independent journey? 
I've been doing music for a good 5 yrs or so now I'd say. Started off doing group things with "State of The Artist" and "Helluvastate". Since then moving onto my solo thing. The keys for me on my route have been good music, visuals, my relationships & keeping a positive outlook.
You released a joint on your bandcamp "Dick Chainey". Is this the sound that listeners can expect from Thaddeus David. Where do you musical inspirations come from? 
That's the campaign joint right there. Ummm…My listeners can expect that. They can expect a whole Lot of different stuff too. I've got a variety of sounds that I've explored thus far and I am not setting any boundaries other then just making sure it's dope. I've got a lot of different  sounds up my sleeves and I've been feeling really good creatively.
Since your placement on "The New New" via XXLmag.com how does it feel to be named one of the top MC out of Seattle, WA? 
Being placed on the list was really dope. More then anything I just always wanted my music to be understood and received the way I've envisioned. Fortunately for me, I've been lucky enough on my journey to reach that point with my listener.
Eventually you will be doing your thing on the road spreading that good music…. what's one thing you will need on the bus at all times?
I've hit the road a bit and the one thing I've always needed is green. Tree and money. It makes my world go round…. And unfortunately also has landed me detained at the Texas border…but that's a whole another story lol.
Well my time is done brotha. It was good to catch up a bit and chat. Before you shoot out let the people know where they can find you on the net and y'all be sure to cop his new project None The Less OUT NOW. Appreciate you homie! 
Appreciate y'all fucking with me the  people can find/reach me on twitter/IG/etc @ThaddeusDavid DL my shit on www.thaddeusdavid.bandcamp.com and stay tuned for all the rest.
if interested in 'Who Got Next' placement shoot over an email to icee.capture@gmail.com. #NoGimmick
© 2013, ElevatorMann. All rights reserved.