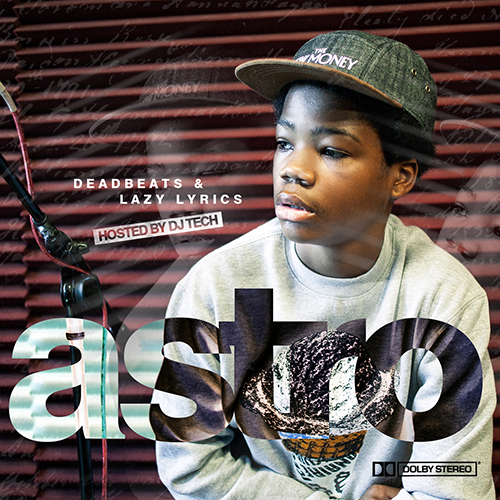 It was only a year and a half ago when I first heard Astro on X Factor leaving many viewers pleasantly surprised at with his New York carisma and uncanny rhyming/writing ability at such a young age. After achieving so much on prime time TV— performing live in front of millions of viewers, I was anxious to see how the lil homie would bounce back.
Astro aka The Astronomical Kid dropped his highly anticipated mixtape "Deatbeats & Lazy Lyrics" Hosted by DJ Tech yesterday, but unfortunately I wasn't able to get to it until today. With production from 9th Wonder, BrandUn DeShay, ThatLoserLaron and MF Doom, The Brooklyn boy takes listeners back to that 1990′s Biggie flow. There are also 3 joints on the project that are self produced which I didn't know he had in his arsenal. The project's layout of all original material was executed perfectly in my opinion. If I had to pick 3 standout tracks I'd have to go with the third joint "Cheese", "Flow" and the 9th Wonder joint "Cordoroy Couch"; Kid did his thing.
All in all…The lil homie Astro delivered one of my favorite projects of 2013 thus far. Dont catch Zzzz's on this one. Check it #NoGimmicks
STREAM|DOWNLOAD: Astro - Deatbeats & Lazy Lyrics (Mixtape) (Hosted by DJ Tech)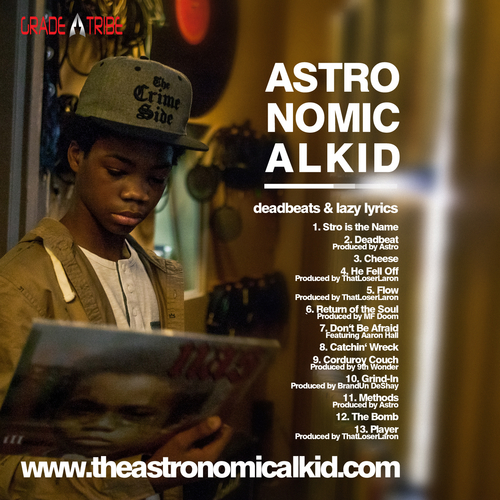 © 2013, ElevatorMann. All rights reserved.