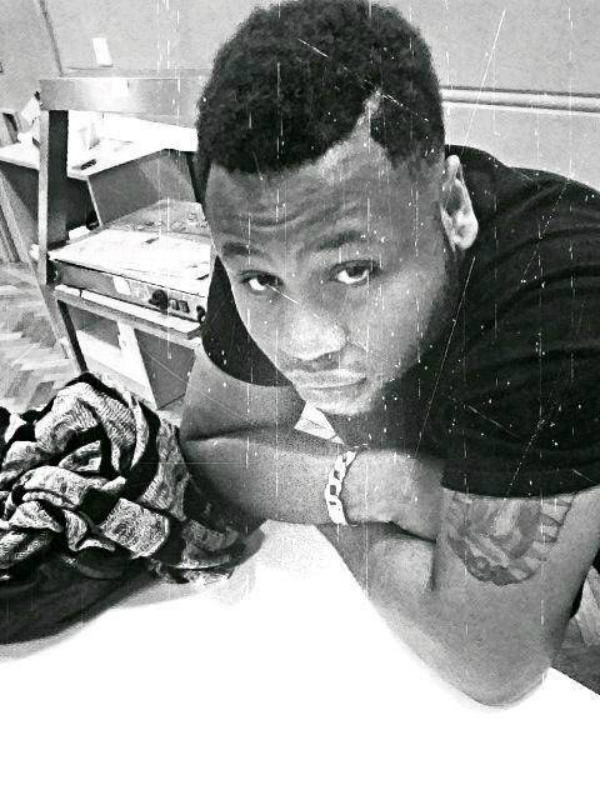 Words of Michell C. Clark:
Rebellion sparks revolution. While British duo TMLOE has yet to truly find their place in the music world, their collective mindset has already sparked music that is holistically incomparable to just about anything else. Hailing from London, they have already garnered considerable clout, being recognized as one of the premier hip-hop acts from Great Britain despite their relative inexperience. They are far from the typical musical act that would be highlighted on HipHopSince1987, but their music has enough pull to transcend geographical and cultural boundaries. Lord knows there have been too many acts, hip-hop and otherwise, that have been gassed up and dubbed "the next big thing." Instead of making huge claims about the inherent greatness that may or may not lie within TMLOE, we'll let you judge for yourselves. Meet spoken word poet and emcee René, and producer Maîtresir Arki. They are TMLOE, and have plans to invade your iPod. Learn more about their dreams and schemes in the interview that follows.
Describe yourself in 10 words or less.
R: Rebellious, looking for a way to try something different. Experimental.
M: A creative mind. A lover of music and art.
When did you decide to create your own music?
R: I was five or six years old. I started listening to hip-hop because my family was into it. I was watching Bobby Brown perform "Two Can Play That Game." My Dad had recently purchased a keyboard, and I realized that the keyboard could make the sound I heard on that record. I loved the energy of live performances.
M: I was sixteen. I was inspired by the people I saw around me, making their own music. I wanted something for myself.
How would you describe your respective personalities?
R: Love, a black hippy. My personality is open. People warn me, not to let people take my kindness for weakness, but I won't change. I can be bossy at times, because I'm so passionate about what I do, but overall I just like to spread love. My Granddad taught me to know what I want, and push for it. Don't be a lion, be a sheep. Learn to work in a pack, but know when it's time to stand on your own two feet.
M: I'm easygoing and positive. Always enthusiastic. Just good vibes, really.
Describe your interactions in the studio?
R: That's my brother, man. We just bounce ideas off of each other, everything from samples to chopping. We'll always ask each other, "how's that sound?" We're like a wrestling tag team. Like the Dudley Boyz, the Hardy Boyz. If you watch wrestling, you know what I mean. Our chemistry is so strong. We have a lot of unspoken communication.
M: Before we even started making  music, we were just chilling and getting to know each other. We formed a strong brotherhood during that period. Nothing changes when we enter the studio. We vibe off of each other. Things come easy. It's a stress free environment and we work well together.
You've begun to refer to your fans as the #VintageMilitia. What does that mean to you, and why is your fan base so loyal?
R: The #VintageMilitia is a way of paying homage to everyone who fucks with us. We love it. It's a tribute to those who want to keep the art alive. Music is finally art again. Rappers are artists again. We're bringing back the art form. The #VintageMilitia consists of those who believe in the New Renaissance. We are constantly breaking boundaries and experimenting. No disrespect to Nicki Minaj, but we're deeper than that. Our fans are a part of that, and I want them to feel like that. I want them to feel like they're in the studio with us. We don't want a fan base, we want a cult following.
M: Not everyone else has their own fan base, and we never take it for granted. Our fans mean so much to us. It's how we connect with our fans, and know who they are. We are in an era of rebellion, a renaissance. With the #VintageMilitia behind us, we seek to usher in a new era of art.
How would you compare European music culture to that of American music culture?
R: Both are very diverse, but in different genres. The UK gets very experimental with indie and pop music, and Americans will try that as well. When it comes to hip-hop, since I suppose that's what we're classified as, the UK isn't as diverse. They're stuck in trap music. There's not much allowance for artists to experiment with new things. Americans complain about that, but you have to be grateful that you have a Kendrick, a Trinidad Jame$, a Chance The Rapper, and a Jay Electronica. That's a blessing.
M: The taste and ideas are definitely different. I think everyone bounces off of each other, globally.
Rene, how does your experience as a spoken word poet influence your emceeing?
R: Poetry can't be summed up in words. It's freedom. Any time I write, or even if I'm free styling, it's the perfect way to escape. There are no boundaries, and I don't care who likes it. I just get lost in it, and get free with it. I dig that side so much, and it definitely correlates with my music. The poetry element, the writing side of it, is so infused with the beat. We produce all of our stuff. We make them go hand in hand. It's very organic.
M, describe the process of choosing a sample and making a beat?
M: Choosing samples could happen at any time. I could hear something from a movie, a TV show. Anything can trigger a reaction. Someone playing a song, anywhere. I sometimes go searching for samples online. I use Spotify a lot. Most of the time, the ideas just come from hearing something. I'll let Rene hear it, and we'll both think of how it will sound, and we'll go from there.
You've had a good deal of success, considering that you've been making music together for less than a year. Have you had any surreal moments as musicians thus far?
R: Havin our stuff heard by Chris Brown was huge. Another one would be when we heard our music blasted out in the big speakers at Universal Studio's Building. Knowing that you're in the same room that Jay-z and Kanye were in when they made Watch The Throne is beyond surreal for an artist. They made only 3 CD's for Watch The Throne before it was released. They were all in locks and cases. A man had to sleep with the CD's handcuffed to him. That was amazing in itself. You get caught up in the aura. Another big experience happened when I was really young, and before I could even truly cherish it. This was before TMLOE even existed. I performed for Nelson Mandela at the Labor Conference in Brighton. I was 11 years old.  we performed with Gabrielle. We were with him from 11 A.M. to 1 P.M. We were around Nelson Mandela, Tony Blair, and other London officials. It was cool when we were young, but we didn't totally grasp the importance. It's crazy to think about now.
M: Getting featured on Hot 97 was a big thing for us as well. Any time I see people listen to the music and love it is amazing.
I understand that your forthcoming project, London Vintage Nights, will be your first cohesive release as TMLOE. What should we expect?
R: The idea for the concept behind LVN came after our meeting at Universal Music Group. We were looking at breaking TML into different elements. TML stands for TailrMdeLvn, which is an acronym "Tailr" stands for "the aim is living right." MDE stands for "my deepest emotions," and LVN stands for "London Vintage Nights," of course. To us, London's nightlife is wild. The whole LVN name is a tribute to London. We are bringing London to the world. We will give London, and the world, something they've never heard before. LVN is broken up into three parts. It's going to have people going crazy. People are going to feel something new. That's the most important part.
M:  LVN will depict what life in London is really like. It won't be just positive. It will be the negative, the lows and the highs. It will be rebellious, it will be different. It will affect all of us.
If you could work with any artist, past or present, who would it be?
R: Kendrick Lamar. I don't even have to think twice. It's always a personal reason. I feel like he tells my story as well. In "Cut You Off," he mentioned that his uncle went to jail in 2002. My uncle also went to jail in 2002. Some of these similarities are uncanny. I dig his writing element and his thought pattern. Kendrick and I both come from areas where we're supposed to rap a certain way. Our families are caught up in the street element, and we're supposed to be as well. I love how he comes form Compton and raps about stuff that no one else does. It inspired me, because I am from Brixton, which is the hood of London, but I don't need to succumb to that mentality. Kendrick cemented himself as my go-to guy with "Peer Pressure." It sounded like a page out of my biography.
M: On the production side of things, I'd love to work with Kid Cudi and Kanye West.  Kanye has definitely influenced my producing style. He's why I sample so much. Kid Cudi has such a distinct vibe to his music. You can really feel the emotion in it. I'd also like to work with Ty Beats. Artist-wise, I have to go with TDE. They're just the newcomers and have taken the game by storm. It's good seeing people do things differently. Jay Electronica is another. Jay Electronica is just lyrically amazing. He's impeccable. I like his style.
Where do you see yourself ten years from now?
R: Musically, I will be well respected by my peers. I will be someone who will be looked up to. A heavyweight. I want to aim for change. Not the cliche, "I came and shook the game up." Me and M want to open doors up for those around us. I want to be married with kids. I want my wife and I to have a music school or something like that. I want to affect people in positive ways. I want to live somewhere where there's a farm. If it's in the states, it's in the states, or the UK or whatever. I want to be able to drive into the city, but I want to live on a farm.
M: Hopefully with a strong team. A huge fan base, traveling all over the world, sharing music. Traveling the world and learning from new experiences.
A manifesto is a declaration of intents and principles. What is your Artistic Manifesto?
R: Always connect with the most intimate part of the listener's soul. Regardless of whether or not the song is "righteous" or "ratchet," I want listeners to know that it's always coming from my heart to theirs. At the end of the day, TMLOE only wants to do one thing. We want to make timeless music. I want people banging our music 100 years from now, in the same way that I can play Smokie Robinson's "Cruisin" today like it's nothing.
M: Aspire to inspire before we expire. That's our mantra. To give knowledge, and let people hear our viewpoints.
© 2013, @quinelleholder. All rights reserved.