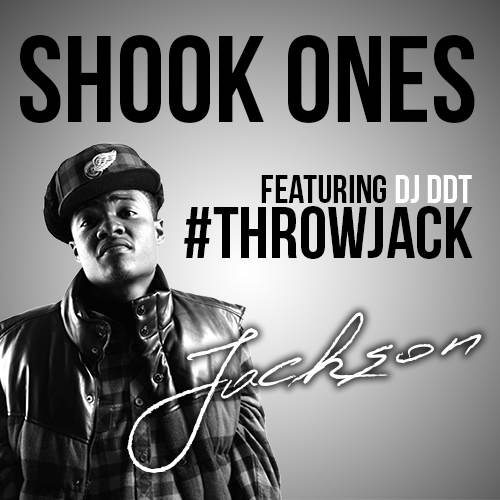 After debuting with the Bout It Bout It inspired song 48205'N, ThrowJack is back with J. Jackson's own remix of the infamous Mobb Deep's "Shook Ones". The track features an assist from the legendary DJ DDT as Jackson rhymes homage to both the underground and Detroit's Hip-Hop Shop Era., a legendary breeding ground for underground emcees to prove themselves on the city's west side.
Between the years of 1993 and 1997 designer Maurice Malone operated his clothing store and brand The Hip Hop Shop. Malone's Hip-Hop Shop opened its doors every Saturday from 5PM-7PM to welcome many of Detroit's local lyricists to duke it out in The Hip Hop Shops Rap Battle. Many of the contestants would go on to be world-traveled artists, leaving a piece of Detroit Underground wherever they went. By the time The Hip-Hop Shop closed its doors before the turn of the millennium, future stars and moguls like Proof of D12 and Paul Rosenberg had already come through it's doors and began to build their legacy outside of the store-front.
Emcee extraordinaire, J. Jackson opens up Shook Ones with an excerpt from 8 Mile's own Eminem; a veteran of Maurice Malone's Hip-Hop Shop while Jackson rhymes odes to all things Detroit from J. Dilla to the Chambers Brothers, all the while showing love to partners in rhyme from his hometown like Mz. Korona and Slum Village. DJ DDT, former frequenter of the Hip-Hop Shop lends his handy work with slick cuts featuring some of your favorite songs from the golden era of the 90's.
© 2013, @BWyche. All rights reserved.