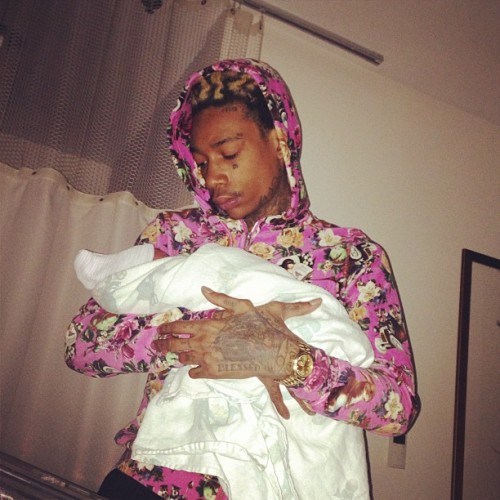 The Breakfast Club put their heads together and have realized that Wiz Khalifa gave us his son's name months before the birth.
During Wiz's last interview with The Breakfast Club, Charlamagne Tha God asked Wiz Khalifa about his forehead tattoo that read, "Bash."
Wiz calmly stated that it's something that people would learn later on.
"Oh, [the tattoo 'bash' is] just in case I got to bash someone in the head. 

"No, I'm not gonna bash people in the head. People will understand that later. I don't always explain everything."
He's right, now that we have the full government of his first-born son, Sebastian Taylor Thomaz; we see the tattoo was dedicated to his son.
via Power105
© 2013, @BWyche. All rights reserved.