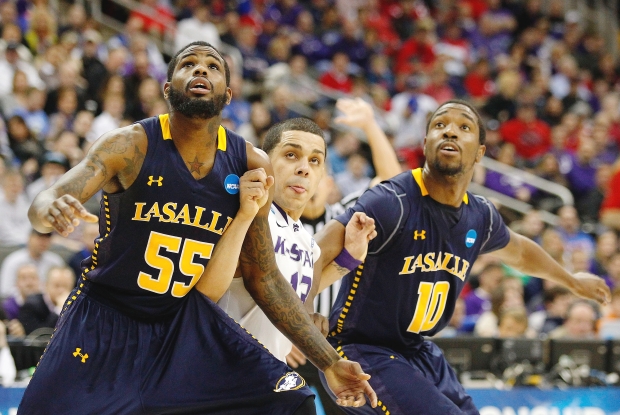 I'm sure that as most of America was filling out their respective 2013 NCAA March brackets no one outside of La Salle University's 20th and Olney campus had the Explorers winning their first matchup and I'm quite sure no one saw LaSalle heading to the Sweet Sixteen but guess what the Explorers are and they have a chance to make history.
One of the biggest reasons the LaSalle Explorers will be headed to Los Angeles to face Wichita State Shockers this thursday March 28th is because of Philadelphia native and LaSalle's only senior Ramon Galloway.
Galloway played big against Kansas State scoring 19 points and he stepped up even more to lead his team to the Sweet 16 with 24 points, 4 rebounds, 3 assists and 1 steal against Ole Miss in their 76-74 victory against the Rebels. Galloway's teammate have also stepped up huge, La Salle normally plays a four guard lineup giving opponents a huge size and rebounding advantage but so far that hasn't mattered. Maybe teams have overlooked the size of the heart the Explorers have been playing with during the Tournament.
La Salle's next test will come Thursday night when they square off against Wichita State.
Does La Salle have what it takes to make it to ATL and the NCAA Final Four? Only time will tell.
© 2013, Eldorado2452. All rights reserved.